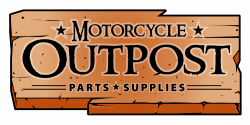 1016 Gap Newport Pk, Cochranville PA 19330
Phone 610-593-5939 Fax 610-593-5938
"Stay Tuned"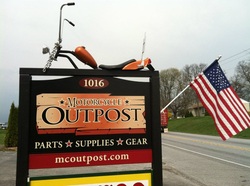 Hello and Welcome
A little something about Motorcycle Outpost...
We are much more than parts and supplies for you and your bike. Motorcycle Outpost offers some cool services
to help you complete the project going on in your garage.
Whether it's repairs, maintenance, customizing or building,
we're your motorcycle parts supply shop.
Small on size, BIG on service.
---

Parts and Supplies for All Years and Models of Harley Davidsons
Including Classics and Antiques.
Riding Gear
Swap Shop
Tool Rentals

Learn more by clicking on the links at the top of this page. Thanks for stopping.


Motorcycle Outpost is not an authorized agent or in any way associated with Harley-Davidson® Motor Company Inc. The words Harley Davidson¨ and all HD® and OEM part numbers, model names, designations, and illustrations are used in reference only and are not to imply any source of manufacturer.

What's Going On Around Here?


Upcoming Events


Apr 17 Howard County Indoor Motorcycle Swapmeet and Bike Show
Gates Open at 10 am, Howard County Fairgrounds, West Friendship MD
Buy, Sell, Trade
Free Parking, Rain or Shine
Info 301-478-3421 or www.howardcountyswapmeet.com


Apr 24 7th Annual Bike and Rider Blessing
Rain or Shine
Hosted by Honorbound at the Power Place, 576 Rosedale Road, Kennett Square, PA
9:30 am Coffee and Donuts, 10am Church, 11:30am Blessing, 12pm Lunch
Pins for First 100 Riders, Hot dogs and Chili, Hot Rods and Classics
Donations Benefit "Love Movement"
Contact Jeff Smack 610-329-5461


Apr 24 Viet Nam Vets Legacy Vets MC
30th Annual Poker Run
10am-12pm Sign Ups at New Castle DE Hooters
Run Ends at Fire Base Lloyd, 474 Flemings Landing Road, Townsend, DE
all hands in by 2pm
Cash Winners for 1st and 2nd best and worst hands, Live Music and Food
info Webbie 302-540-3348


May 7 Laura Hagelgans-Harple Memorial Benefit and Bike Ride
Proceeds to Help Family
Eastern Lancaster County Rod and Gun Club, 966 Smyrna Rd, Kinzers PA 17535
Bike Ride Leaving at 11 am
Benefit 1 pm
Door Prizes, Raffles, Food, Live Music
Rachael 717-945-9892 or Danny 717-629-4563


May 14 4th Annual Ride for Missions
Reg 8:45am, KSU 10am
New London Baptist Church 226 Pennocks Bridge Rd, West Grove, PA
All proceeds benefit Manna Ministry
Silent Auction, Door Prizes and Lunch for all Riders
Rain Date May 21
info Johnny 610-742-3777 or Mark 610-476-5232


June 4 Jason's Journey Poker Run and Benefit
Poker Run Registration from 11-1 am
Lancaster Harley Davidson 308 Beaver Valley Pike, Willow Street, PA 17584
Ride Ends at Willow Street Fire Company with Benefit Party from 4:30 -7 pm
Raffles, 50/50, Music, Food Vendors
Rain or Shine
Facebook Jason's Journey or call Lacy 717-519-7959


June 5 3rd Annual "A Run For The Kids" Hosted By White Knuckle Racing
Proceeds Benefit Ronald McDonald House of Delaware in Memory of Eric Carlson and Gerardo Pesce
Event held at St. Anthony's HNS 1812 Howland Street, Wilmington, DE 19805
Ride Registration 10 am-12 pm
Party 2-6 pm Buffet, Live Music, DJ Bug, Pig Roast and Prizes
Info Larry 302-602-5189 or Clarissa 302-803-2287


Sept 23-25 US Military Vets MC/ PA State Annual Party
Steel Steeds Campground 1095 PA-405 Milton, PA 17847
Biker Rodeo, Pig Roast, Camping, Entertainment, Vendors, Free Beer and Soda
Must Be 21
Info email kwa_zusmvmc@yahoo.com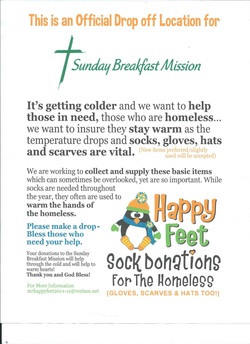 Motorcycle Outpost is an Official Drop Off Location for
"Happy Feet"
Please stop in during business hours to leave donations of
socks, gloves scarves and hats
for the
Sunday Breakfast Mission








---

PRORIDER Advanced Motorcycle Skill Course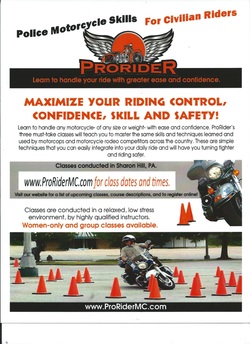 For Experienced Riders Who Desire to Take Riding to the Next Level
Sharpen Riding Skills
Learn New Techniques
Improve Confidence
Guaranteed to Improve Riding Ability

Same training exercises used by police motorcycle officers and motorcycle rodeo competitors

Call 484-315-8120
www.ProRiderMC.com




---
Up and Running
Motorcycle Outpost is ready to serve all your Vtwin needs.
Stop in have a look around and talk to us about your bike plans.
Map out your ideas and we'll gather the parts you need to get there. Stay Tuned.

To the Top