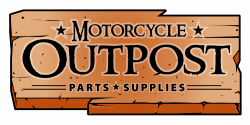 1016 Gap Newport Pk, Cochranville PA 19330
Phone 610-593-5939 Fax 610-593-5938
"Stay Tuned"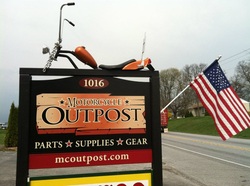 Hello and Welcome
A little something about Motorcycle Outpost...
We are much more than parts and supplies for you and your bike. Motorcycle Outpost offers some cool services
to help you complete the project going on in your garage.
Whether it's repairs, maintenance, customizing or building,
we're your motorcycle parts supply shop.
Small on size, BIG on service.
---

Parts and Supplies for All Years and Models of Harley Davidsons
Including Classics and Antiques.
Riding Gear
Swap Shop
Tool Rentals

Learn more by clicking on the links at the top of this page. Thanks for stopping.


Motorcycle Outpost is not an authorized agent or in any way associated with Harley-Davidson® Motor Company Inc. The words Harley Davidson¨ and all HD® and OEM part numbers, model names, designations, and illustrations are used in reference only and are not to imply any source of manufacturer.

What's Going On Around Here?


Upcoming Events




July 16 11th Brandon Hardy Memorial Ride
Registration Coffee Donuts 7:30AM, Gap Fire Hall, Gap, PA
Ride Leaves at 9AM, Fantastic escorted ride through Chester and Lancaster County
Luncheon back at Gap Fire Hall 1 PM
Rain or Shine
www.cplbrandonhardy.com


Aug 20 Pennsylvania Wounded Warriors Motorcycle Ride and Benefit
Sponsored By Chester County ABATE and Gap VFW
Reg 7:30-8:45 KSU 9 AM Christiana American Legion, 219 Newport Ave, Christiana PA 17509
Benefit Party 2-7 PM at Gap VFW 4988 E. Lincoln Hwy, Gap PA 17527
Live Music, Bike Games, Food Vendors, Raffles, 50/50
Rain or Shine
www.chestercountyabate.com


Aug 20 Rally For Hope Motorcycle Run and Car Show
9-11:45 AM Registration at Chesapeake Harley Davidson
Police escorted scenic 30 mile ride ends at Fair Hill Fairgrounds Ed Walls Activity Hall
1-5 PM Car Show, Food, Beverages, Live Music, Vendors, Door Prizes and Raffles
info Christy Miller cmiller@uhcc.com


Sept 23-25 US Military Vets MC/ PA State Annual Party
Steel Steeds Campground 1095 PA-405 Milton, PA 17847
Biker Rodeo, Pig Roast, Camping, Entertainment, Vendors, Free Beer and Soda
Must Be 21
Info email kwa_zusmvmc@yahoo.com


Oct 1 Lancaster County ABATE Ride To Thrive Bike Run and Fund Raiser
Reg 10 AM at The Brasserie 1679 Lincoln Hwy, Lancaster PA
KSU Noon
Raffles, Door Prizes
Food and Drinks available to purchase
info Lacy 717-519-7959 or Rob 717-669-3119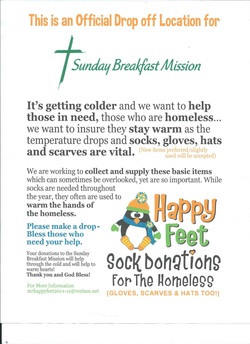 Motorcycle Outpost is an Official Drop Off Location for
"Happy Feet"
Please stop in during business hours to leave donations of
socks, gloves scarves and hats
for the
Sunday Breakfast Mission








---

PRORIDER Advanced Motorcycle Skill Course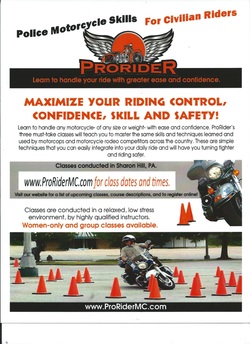 For Experienced Riders Who Desire to Take Riding to the Next Level
Sharpen Riding Skills
Learn New Techniques
Improve Confidence
Guaranteed to Improve Riding Ability

Same training exercises used by police motorcycle officers and motorcycle rodeo competitors

Call 484-315-8120
www.ProRiderMC.com




---
Up and Running
Motorcycle Outpost is ready to serve all your Vtwin needs.
Stop in have a look around and talk to us about your bike plans.
Map out your ideas and we'll gather the parts you need to get there. Stay Tuned.

To the Top