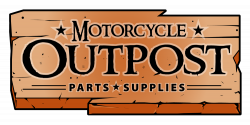 1016 Gap Newport Pk, Cochranville PA 19330
Phone 610-593-5939 Fax 610-593-5938
"Stay Tuned"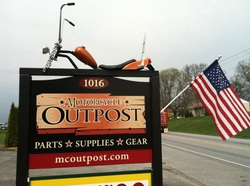 Hello and Welcome
A little something about Motorcycle Outpost...
We are much more than parts and supplies for you and your bike. Motorcycle Outpost offers some cool services
to help you complete the project going on in your garage.
Whether it's repairs, maintenance, customizing or building,
we're your motorcycle parts supply shop.
Small on size, BIG on service.
---

Parts and Supplies for All Years and Models of Harley Davidsons
Including Classics and Antiques.
Riding Gear
Swap Shop
Tool Rentals

Learn more by clicking on the links at the top of this page. Thanks for stopping.


Motorcycle Outpost is not an authorized agent or in any way associated with Harley-Davidson® Motor Company Inc. The words Harley Davidson¨ and all HD® and OEM part numbers, model names, designations, and illustrations are used in reference only and are not to imply any source of manufacturer.

What's Going On Around Here?
Upcoming Events...
May 26 Rolling Thunder Washington DC 8am meet, 12pm ride
www.rollingthunder1.com
June 1 Eli Mattews Roar for a Cure, Miss Oxford Diner 12-4pm www.braveeli.com
June 2 Northeast Riders Hawg Wild Biker Party, Ukrainian Club, Phila PA, 12-5pm 215-331-3896
Get your tickets for the Hawg Wild Party at Motorcycle Outpost!
June 8 Leather & Lace MC Sunshine Foundation Party, 2-6pm Upland, PA Info 484-574-6558
June 8-16 Laconia Bike Rally, New Hampshire www.laconiamcweek.com
June 14-16 ABATE of PA's "Hazen Party" Old Time Biker Party, Hazen PA www.abatepa.org
June 16 Piston Poppers Motorcycle Races,Parkesburg PA, Races at 12pm Curt 484-336-9160
July 20 Brandon Hardy Memorial Ride, Registration at Gap Fire Hall, Gap PA 7:30am
www.cplbrandonhardy.com
Up and Running
Motorcycle Outpost is ready to serve all your Vtwin needs.
Stop in have a look around and talk to us about your bike plans.
Map out your ideas and we'll gather the parts you need to get there. Stay Tuned.

To the Top