Get Going
Repair, restore, build, fabricate, keep it clean...ride. We'll supply the parts, accessories, supplies and gear.
We have evening and weekend hours for your convenience. We sell a wide variety of parts for all years and models of Harley Davidsons including classics and antiques.

The coolness of the vtwin aftermarket is that it is mainly comprised of small American companies.
People that love and support the sport. Motorcycle Outpost aims to seek out "Made in the USA" products as much as possible, and support these small American businesses.
The links below will take you to the respective website. Scroll down to find links to the "big six," the distributors.

Please call us for parts availability, fitment, quality or other questions.
We accept orders and inquiries for parts availability and price, by phone fax and email.
Fax and emails please include...
Name
Phone
Parts You Want
Year and Model of Motorcycle


Look for the sticker
on products and packages
in the store.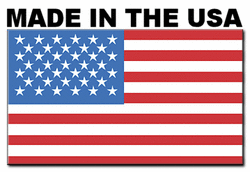 PARTS


Just To Get You Going

Frames, Engines, Cylinders, Heads, Oil Pumps, Control Cables, Carburetors, Pistons, Valves, Rocker Arms, Ignitions, Master Cylinders, Rotors, Stators, Control Switches, Push Rods, Cams, EFI Controllers, Regulators, Starters, Generators, Transmissions...





---

RIDING GEAR


Protection From The Elements

Helmets, Gloves, Goggles, Sunglasses, Knit Hats, Leathers, Chaps, Vests, Belts, Bandanas, Key Chains, Kidney Belts, Leather Hats, Rain Gear, Wallets...



---

ACCESSORIES


Its A Personal Thing

Dash Covers, Grips, Braided Cables, Custom Footpegs, Forward Controls,Custom Gas Caps, Headlights, Handlebars, Exhaust Pipes,High Flow Air Cleaners, Hiway Pegs, Hand Levers, Lowering Kits,
Luggage Racks, Custom Mirrors, Seats, Sheet Metal, Accent Lighting,Security and Alarms, Sissybars, Saddlebags, Turn Signals, Wheels...


---


SUPPLIES


Repair Wear and Tear

Gaskets and Seals, Light Bulbs, Batteries, Brakes, Circuit Breakers,Spark Plugs, Lubes, Filters, Tires, Tubes, Master Cylinder and Brake Caliper Rebuilds,
Brake Rotors, Carburetor Rebuilds, Air Filters, Spark Plug Wires, Switches, Wiring and Connectors, Hardware, Points and Condensors, Cleaning Products...

---
To the Top